Brokerage
Purchase
Are you looking for a house or commercial property in the Greater Amsterdam Area? With our real estate purchase professionals' guidance, you are assured of a good transaction and smooth handling throughout.
COntact us
Read more
Looking for the right home or the right property
There are many facets to your search for a new home or commercial property. We provide you with peace of mind and a clear overview to make the right decisions based on proper consultation, expertise and solid agreements. To support you in purchasing a new home, office, catering establishment or shop, we make use of our exclusive network so that you are always timely informed of suitable offers.
Contact us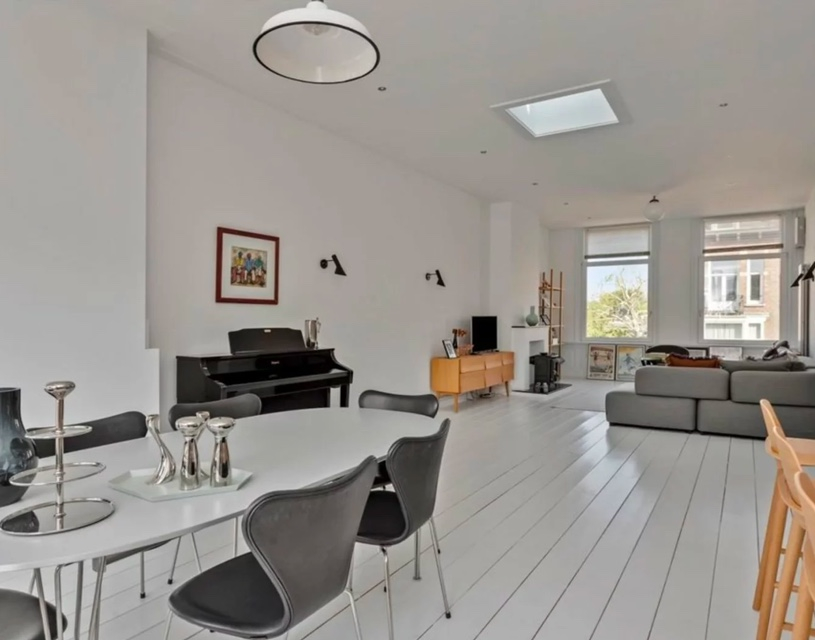 What can you expect from us?
Introduction
During an introductory meeting, we put your wishes and requirements on paper. We will make clear agreements and discuss the entire purchase process with you. After the meeting, we will create a search profile with the specifications that we have discussed.
Automatic search
You will be automatically informed by email of new listings that match your search query. Thanks to our extensive network, we can always share the latest properties with you. We always ensure that any structural, legal and financial concerns are evident.
3. Viewings
One of our real estate agents will always accompany you on a viewing. We will pay close attention to the details and the fine print of documentation. In this way, we allow you to make a well-considered decision based on the correct information and the right feeling.
4. Negotiations and contract of purchase
We tactically conduct the negotiations with the vendor on your behalf. Of course, we will inform you of every step or development. When a price agreement has been reached, we check the deed and contractual documentation for you before you sign it.
5. The transfer
Of course, we will guide you through the notarial administration and transfer of ownership and ensure that both parties are informed in detail about the follow-up process. After the transfer of ownership at the notary, we remain available at all times for further questions, uncertainties and other matters surrounding the purchase of your new home.
For these averages we only take the 6 assessments from the past 24 months.
written on 04 January 2021
Waanzinnig toegewijd, geïnformeerd en prettige makelaar met veel kennis ervaring en expertise in Amsterdam
A funda user | Noordermarkt 18 BV
written on 04 January 2021
Topverkoop, Arjen is een topper! Prettig id samenwerking, en ook goed ondersteund in de aankoop van ons nieuwe huis, was zonder Arjen nooit gelukt!
Dhr. Joost Willems | Recht Boomssloot 77 II
written on 04 January 2021
Zeer tevreden met de vakkundige begeleiding bij de verkoop van mijn appartement, ten alle tijden zijn mijn belangen goed behartigt. Ik kan iedereen Key en Stefels aanbevelen als verkopende makelaar
A funda user | Zeilstraat 10 3
written on 04 January 2021
Het contact verliep prettig, er werd snel gereageerd op vragen en ik werd goed op de hoogte gehouden van de ontwikkelingen. Ook de hulp bij het doornemen van de verkoopakte was fijn. De combinatie Danielle Oud en Arjen Hoogenhout verliep super goed. Prettige en vrolijke mensen die goed meedenken!
A funda user | Maria Austriastraat 570
written on 04 January 2021
Het contact verliep soepel. Op momenten dat wij contact zochten kwant dat altijd snel tot stand via telefoon/mail/whatsapp. Daniëlle is een kundige makelaar en dacht goed met ons mee. In een toch wat vreemde situatie ivm coronavirus heeft zij ons prima geadviseerd. Ze is eerlijk en open en zegt wat zij denkt.
A funda user | Kanteel 81
written on 10 October 2020
Van begin tot eind goed contact gehad en passende woningsuggesties gekregen vanuit de makelaar. Fijn eindresultaat behaald.
Een funda gebruiker (gerichte aankoop) | Deymanstraat 2 II
Would you like to know more about our purchase guidance?
Prefer to speak to someone directly?
Daphne Groot